Helping your skin heal naturally
iLEX is a skin protectant that can treat skin conditions from small cuts and abrasions to more severe skin irritations such as E

czema and Acne

. It works through creating an impenetrable barrier that prevent bacteria and dirt. With its clinically proven increased healing times and ability to reduce pain, iLEX helps you heal faster. 
What can iLEX be used for?
iLEX is alcohol and latex free, and as it isn't absorbed into the skin, instead forming a protective barrier, making it suitable for everyone from newborn babies to the elderly. The fact iLEX creates a soothing barrier to protect the skin, allowing it to heal naturally means it has a wide range of uses:  iLEX can be used on most damaged skin, no matter big or small, dry or moist.
iLEX is frequently used to treat many skincare problems: 
Mild to Severe Skin Irritations such as Eczema and Severe Acne
Shallow and deep cuts 
Minor Burns
Pressure Sores 
Mild to severe Nappy Rash
Skin irritation & breakdown caused by urinary & faecal incontinence
iLex paste is simple to apply on the affected area. The key is to apply thin coats, brushing over the surface in one direction, not in a circular motion and not to apply too much. View our simple 4 step process below.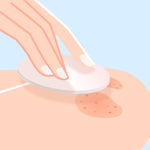 1: Gently clean the affected area
Before applying iLEX gently clean the affected area.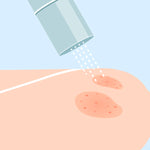 2: Apply other treatments (Only if required)
Apply other treatments, if  required, such as anti-fungal or antibacterial powder/cream to the affected area before applying iLEX.
(If the above is not required please proceed to step 3).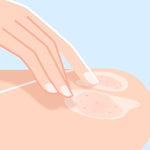 3: Apply a thin coat of iLEX
After washing and drying your hands thoroughly apply a thin coating of iLEX to the entire affected area. Allowing the area to dry for at least 30 seconds. You should be able to see through the iLEX layer to the skin below.
4: Coat with petroleum jelly
If the area is likely to be irritated by clothing or other materials such as nappies, in order to prevent iLEX adhering, apply a good coating of petroleum jelly (e.g Vaseline).
iLEX should be left undisturbed as much as possible. This will prevent the skin from becoming irritated, which may prolong healing times.  When used for conditions where bodily fluids can come into contact with the cream, gently wipe the area with a soft cloth or cotton wool, remove the petroleum jelly leaving the iLEX intact. Reapply a thin layer of iLEX over the area covering it with a generous layer of petroleum jelly, helping to prevent further trauma.
To remove iLEX, gently wash using a soft cloth with mineral oil/baby oil or water and mild soap. Do not forcibly try to remove iLEX that has adhered to the skin.