No Alcohol or Latex

Safe and gentle for all skin types

Repels harmful fluids and bacteria

Forms a Complete Seal over Skin

Adheres to Damaged and Sore Skin

Allows complete healing
iLEX is Available on Prescription in the UK
Our 57gm Tube is now available directly from your doctors on prescription. 
Having difficulty fulfilling your prescription?
Call us on +44 (0) 1604 - 645937
FIND OUT MORE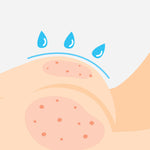 The Answer to Nappy Rash
Nappy rash affects all babies and toddlers prior to being toilet trained. Skin becomes sore and damaged and most creams on the market will only help soothe the affected area. iLEX paste creates a waterproof protective barrier over your child's skin to allow for complete healing of your child's Nappy Rash. iLEX cream is the must have addition to your baby changing essentials.  
Read More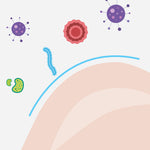 Complete Skin Protection
Formulated to be gentle and soothing to the skin whilst creating an environment that helps the healing process, iLEX is an established and proven skin treatment that has been used successfully over many years by individuals, families and healthcare professionals.
Read More
⭑ How we've improved peoples lives ⭑
"After using iLEX for the first time, I wanted to shout from the rooftops! I now have my life back."

"Bless you for this product, I would love to know why it is so magical!""

"Your product is FANTASTIC!, iLEX is the KING of barrier creams..."

"What a miracle cream! Mom is finally pain free. We saw immediate results. I even used it on my son's eczema and I use is on my nose when I'm in the sun."